The majority of our class timetable takes place in our bright & airy fitness studio . All classes are FREE with membership . Full Peak membership covers all classes , while Off-Peak membership covers classes during off-peak hours only. All  classes are tailored to the participants abilities .The timetable is updated every 4-6months , if demand for more classes before this time. Classes are  booked on a week to week basis, we do not do courses . A minimum of 3 people for full classes to go ahead, if 2 people attend classes will be shorter than advertised. Some classes have a maximum of 10 spaces. Please book at reception or on Facebook page to ensure your space.
* Kids group swimming lessons are held on Saturdays from 9am.
New to Castle Leisure Club
MYZONE Fitness Tracker System 
Instant Real time fitness tracking is coming to our class schedule . MYZONE is a chest strap monitoring system that tracks your heart rate, calories burned and effort accurately in real time. The technology gives you the insight you need to tailor your physical activity in order to achieve your fitness goals. MYZONE measures the effort exerted by your heart, which is the most accurate way to measure the intensity of your physical activity. The information will be sent to a live feed on a 43″ TV screen in the studio so you can see how hard you are working . The Myzone belt can also be used for your own training outside of the gym , an app can be downloaded to your phone so you always have the information right at your fingertips . If you are interested in a belt please talk to staff .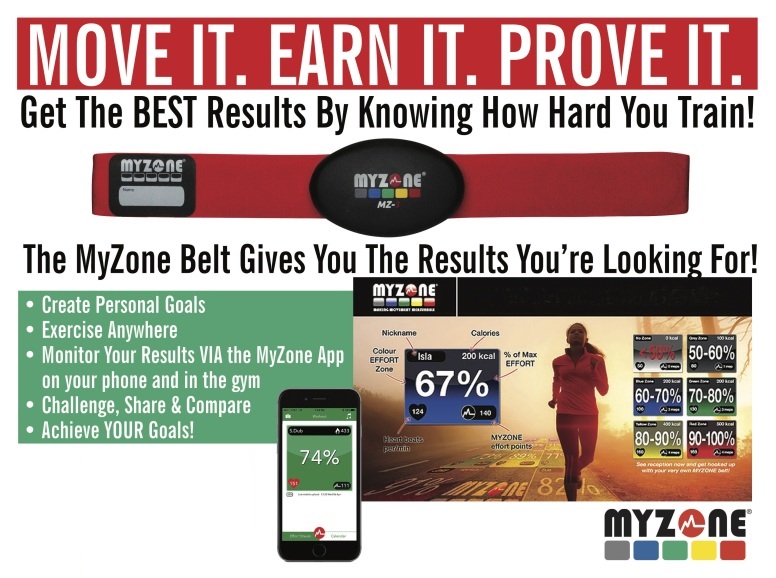 ---
---
ALL CLASSES ARE MEMBERS ONLY & FREE WITH MEMBERSHIP
Notice Board
CLASSES ARE BACK MONDAY 14th JANUARY

Special members offer on Myzone heart rate belts €90, talk to Vanessa today
---
MONDAY
TUESDAY
WEDNESDAY
THURSDAY
FRIDAY
Morning
9:15am
Beginners Spin Circuits
9:15am
Fitness pilates


9:30am
Beginners Circuits
10am
Aqua Aerobics-Pool
Aqua- Pool
Swim Lessons-Pool
Aqua Aerobics-Pool
5.15pm
Beginners Circuits
Mixed Circuits
5.30pm
Fit.Pilates
Bootcamp
6pm
Kettlebells
AeroFusion /Aerobics
Pure Spinning
Stretch & Flex
6.30pm
Pure Spinning
Beginners Kettlebells
Spin Circuits
6.45pm
Fitness Pilates
7pm
Public Aqua
Aqua Aerobics
Swim Lessons


---
Classes
Body Hiit Bootcamp

Great all round class.Unlike circuits you will all be doing the same moves at the same time. Working on strength , muscular endurance, core & cardio.
Fitness Pilates

Mainly floor work . Engaging the core , increasing flexibility & core strength . Excellent compliment to your other training & day to day life.
Kettlebells

Another amazing all body workout. Kettlebells are cast iron weights, shaped like a ball with a handle for easy gripping .Our kettlebells range from 6kg to 16kg.Benefits include strength, cardiovascular fitness, posture benefits,& injury prevention .
Pure Spin

Came to the forefront about 8 years.Still an amazing class with great results. All done on a stationary purpose specific bike . Great cardio workout , can burn between 400-600 calories in a 45 Min class. Max 10 people. Benefits : mostly cardiovascular fitness, muscular endurance. Spin & ABS -Spinning and floor core work
Spin Circuits

Combinations of spinning and circuit class, using various equipment (power bags/kettlebells/suspension etc. Benefits : cardiovascular fitness , strength , muscular endurance, core. Max 10 people.
Aqua Aerobics

A fun and enjoyable workout to music while in the water. This class is suited for all levels of fitness and aims to give you a total body workout combining cardio fitness, muscle conditioning and strength. No swimming skills are required to participate in this class. It caters for all levels of fitness.
Mens Core Strength

Men only class that focuses on core strength for life and training . Reap the benefits of a strong core . Working on core strength , flexibility , and injury prevention.
Swimming Lessons

Our Group adult swimming classes are very informal. The teachers will gear the class towards the needs of the group and will concentrate on any aspect of swimming you wish to improve on.
Circuits
Varied class that aims to work on cardio, endurance and core, using a variety of equipment . Works on flexibility , range of movement .

Beginners Circuits

Circuits class specifically designed for beginners to make you stronger , fitter & more confident . A slight slower pace than the normal circuits but still guaranteed a great workout !
AeroFusion
Aerobics is making a comeback at CLC . Combing great music and some easy moves . You wont notice the calories melting away . Finishing the class with a bootcamp or pilates hit.